The SQL Server error log contains user-defined events and certain system events. You can use thiserror log to troubleshoot problems related to SQL Server. Microsoft SQL Server saves 7 errorlog files by default. When new errorlog is made, the recent one will be deleted at identical time. If you wish to keep a lot of errorlog, you'll follow 2 ways below to manage number of SQL Server ErrorLog, including both increasing and decreasing ErrorLog number.

Method 1
Configure SQL Server ErrorLog number in SSMS
Open SQL Server Management Studio. connect with SQL Server with SQL Server Authentication.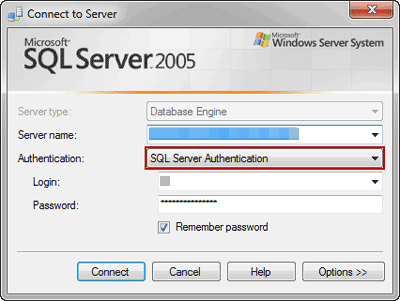 Tips: If user account password forgot, you'll only reset user password or change user forgotten password. So login to SQL Server with SQL Server Authentication and new user password. Otherwise, even though you'll successfully connect with SQL Server with Windows Authentication, the following error still occurs as soon as you want to configure SQL Server logs.

Navigate to Management > SQL Server Logs. Right-click on SQL Server Logs and choose Configure.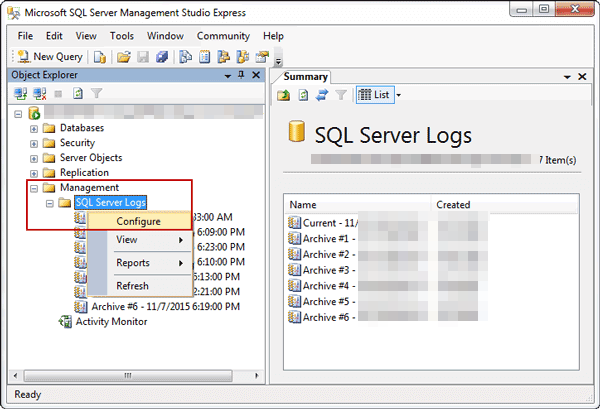 In pop-up window Configure SQL Server Error Logs, tick the box "Limit the number of error log files before they are recycling". And set "Maximum number of error log" with willing number. Save changes at last before you close this window.

Method 2
Change Number of SQL Server ErrorLog in Registry Editor
First, type regedit in Start box, and press Enter to run Registry Editor.
Now, Locate to the following path(1 or 2) and create a new entry in registry editor.
1. Computer\HKEY_LOCAL_MACHINE\SOFTWARE\Microsoft\Microsoft SQL Server\SQLEXPRESS\MSSQLServer
2. Computer\HKEY_LOCAL_MACHINE\SOFTWARE\Microsoft\ MSSQLServer\MSSQLServer
Right-click in the right blank pane of registry editor, and tap New > QWORD (64-bit) Value button in pop-up options.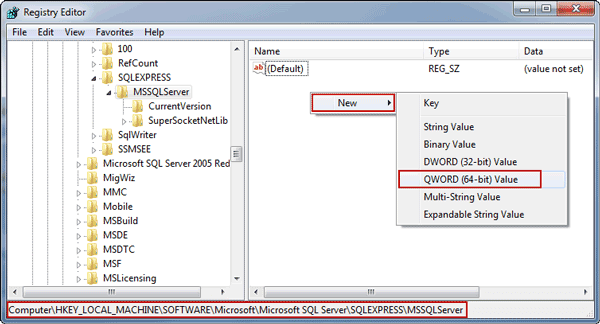 Rename the entry as NumErrorLogs and double-click it to edit its value. Type a number that you want to save SQL Server ErrorLog file. Tick Decimal under Base and click OK.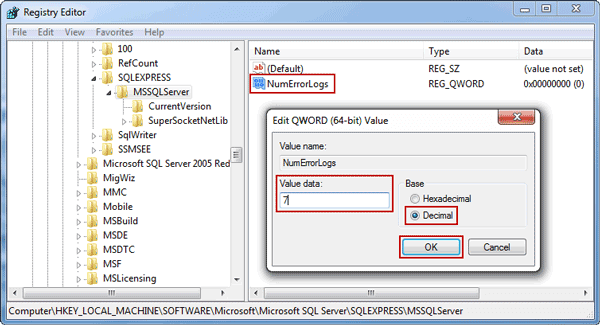 Close Registry Editor and finish setting on increasing or decreasing number of SQL Server Errorog file.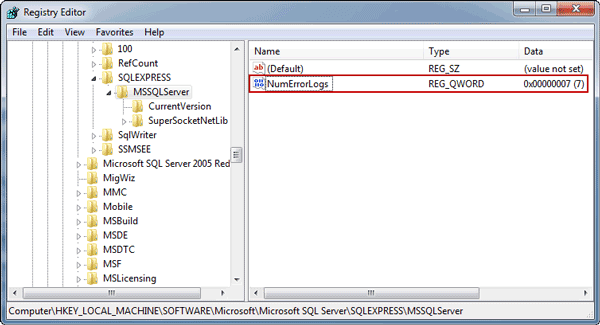 HostForLIFE.eu SQL Server 2012 Hosting
European best, cheap and reliable ASP.NET hosting with instant activation. HostForLIFE.eu is #1 Recommended Windows and ASP.NET hosting in European Continent. With 99.99% Uptime Guaranteed of Relibility, Stability and Performace. HostForLIFE.eu security team is constantly monitoring the entire network for unusual behaviour. We deliver hosting solution including Shared hosting, Cloud hosting, Reseller hosting, Dedicated Servers, and IT as Service for companies of all size.