When building a website, there are many things you need to take into account. A thing that sometimes makes website owner overwhelmed is choosing hosting provider. With many choices available out there, you are free to choose one that suits the website. HostForLIFE.eu is a popular Windows dedicated server in Europe, and is known as Microsoft No #1 ASP.NET core hosting in Europe.
HostForLIFE.eu gets its popularity for reasons. There are some superiorities it offers, including uptime guarantee, reliability and stability, as well as high security system. At the time you are about to choose a web host and HostForLIFE.eu seems attractive, you need to find further information. Keep scrolling and figure out all you need to know right here.
HostForLIFE.eu at Glance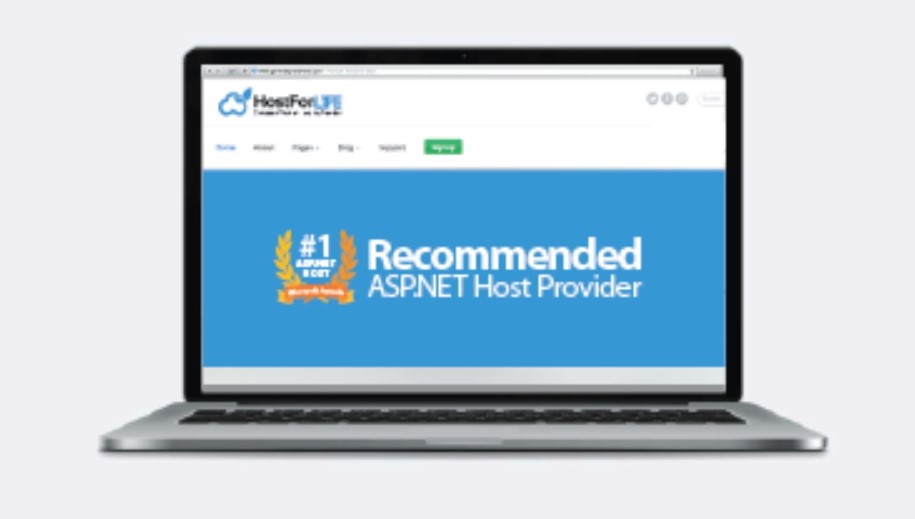 Based in United Kingdom, HostForLIFE.eu is a prominent hosting partner in European Continent. The web host is dedicated to being not only hosting provider but also a business partner for website owners throughout the world. Supported by data centers in big cities in Europe and around the globe, HostForLIFE.eu is a trusted web host to make your website more excellent.
Not only is it supported by data center, this hosting partner is also equipped with the latest technology. Featuring ASP.Net Core 2.1 Hosting Technology, HostForLIFE.eu provides various hosting services ranging from Classic ASP, ASP.NET 1.1 up to the latest, ASP.NET 2.1 Hosting. In addition, expert and experienced team are also ready to support your website performance.
HostForLIFE.eu Windows Dedicated Server Plans

The European Windows hosting partner actually provides variety of hosting plans, such as shared hosting, cloud hosting, dedicated cloud server, even reseller hosting. Each plan consists of several tiers with distinct prices and features that allow you to adjust with your website needs.
In a condition you are attracted to purchase their Windows dedicated cloud server, HostForLIFE.eu provides wide array of choices. Presented in a model of tier, the web host offers eight tiers with different prices starting from €12.99 per month up to €139.99 per month. To figure out the differences between each tier aside from their prices, you need to check this out!
1.      Unbundled Cloud Tier One
The cheap Windows dedicated server presents Unbundled Cloud Tier One as the lowest tier of Windows server plans. It costs you €12.99 per month for 3 years payment. You will need to pay more for shorter contract, amounting to €15.99 per month for 1 year payment or €23.99 per month for 3 months payment. How about the features?
Unbundled Cloud Tier One from HostForLIFE.eu offers 1 x vCPU cores combined with 30 GB disk space and 1 GB RAM. Along with 1000 GB bandwidth, this tier is suitable for personal website or website that does not have high traffic. It uses Windows Server 2016/2019 and your website will receive Firewall Protection for 24/7.
2.      Unbundled Cloud Tier Two
HostForLIFE.eu also presents Tier Two that charges you €18.99 per month for 3 years payment. You have to purchase for €22.99 per month for 1 year payment or €34.99 per month if you wish to buy for 3 months. There is no significant difference with the previous tier, except the amount of bandwidth and disk space.
This tier is available with several features such as 1 x vCPU cores, 50 GB disk space, and 2 GB RAM. In addition, you will also enjoy 2000 GB bandwidth that makes it an appropriate choice for small website, yet bigger than Tier One. Good news, it has data center in Europe (Amsterdam) and the United States.
3.      Unbundled Cloud Tier Three
The third option provided by HostForLIFE.eu for Windows dedicated cloud server is Tier Three that charges you starting from €28.99 per month. This amount prevails if you purchase for 3 years, while you need to pay €34.99 per month for 1 year payment and €52.99 per month for 3 months payment.
When it comes to features, Tier Three lets you enjoy the hosting experience with 2 x vCPU cores combined with 4 GB RAM. In addition, it also provides 2000 GB bandwidth and 75 GB disk space. Employing Windows Server 2016/2019, it makes sure your website performance is getting better. For security system, the tier uses standard Firewall protection.
4.      Unbundled Cloud Tier Four
The following tier seems not to be significantly different from the previous one. Tier Four costs you starting from €39.99 per month if you purchase for 3 years. However, the price rises if you purchase for 1 year and 3 months, amounting to €47.99 per month and €72.99 per month respectively.
This tier offers the same bandwidth as the previous tier, which is 2000 GB and uses the same CPU core that is 2 x vCPU. HostForLIFE.eu only gives addition to RAM that becomes 6 GB and disk space that becomes 100 GB. For other features, there is nothing different when compared with other tiers as it uses Windows Server 2016/2019 and also Firewall Protection.
5.      Unbundled Cloud Tier Five
If you wish to purchase hosting plan with more powerful access, HostForLIFE.eu provides unbundled cloud Tier Five. For the shorter term that lasts in 3 months, it costs you €92.99 per month. In a condition you need lower price, you may decide to purchase the longer terms that charges you €61.99 per month for 1 year or €50.99 per month for 3 years.
The tier is powered by 4 x vCPU cores combined with 8 GB RAM. This tier is suitable for medium-high traffic as it employs 150 GB disk space and 3000 GB bandwidth. HostForLIFE.eu seems to be generous to give these features for this tier.
6.      Unbundled Cloud Tier Six
HostForLIFE.eu also provides the sixth tier that is known as Tier Six. The tier costs the customer starting from €62.99 per month for the longest contract of 3 years. And yet, it offers medium contract of 1 year that costs €75.99 per month. In case you want to give it a try, then 3 months payment will be suitable but it charges higher price of €114.99 per month.
The features are worth the money. The web host equips this tier with powerful 4 x vCPU cores combined with 12 GB RAM and 200 GB disk space. Meanwhile, you will be able to enjoy the generous 5000 GB bandwidth. This makes Tier Six a suitable choice for website with high traffic.
7.      Unbundled Cloud Tier Seven
It does not stop there. HostForLIFE.eu still has Tier Seven that comes with higher features. The tier costs starting from €89.99 per month that prevails for 3 years contract. If you want to purchase the shorter term of 1 year, you have to pay €107.99 per month. Or else, you may also choose 3 months payment with €162.99 per month.
What differences are made by HostForLIFE.eu? For this tier, the web host generously gives 6 x vCPU cores and 16 GB RAM. In addition, it also comes with 6000 GB bandwidth as well as 300 GB disk space. This is an obvious choice if your website is flooded by visitors each year.
8.      Unbundled Cloud Tier Eight
The top tier offered by HostForLIFE.eu is Tier Eight. This costs you €139.99 for the lowest price, yet for the longest term. The shorter term as long as 1 year charges €168.99 per month. In a condition you need quarterly cycle, you will need to pay as much as €252.99 per month.
As the highest level, Tier Eight that is available in US and Amsterdam data center provides 8 x vCPU cores combined with 32 GB RAM. The tier also employs 400 GB disk space and 8000 GB bandwidth. With this amount of bandwidth, your visitors will enjoy smooth access to your website.
HostForLIFE.eu as Best Windows Dedicated Server Europe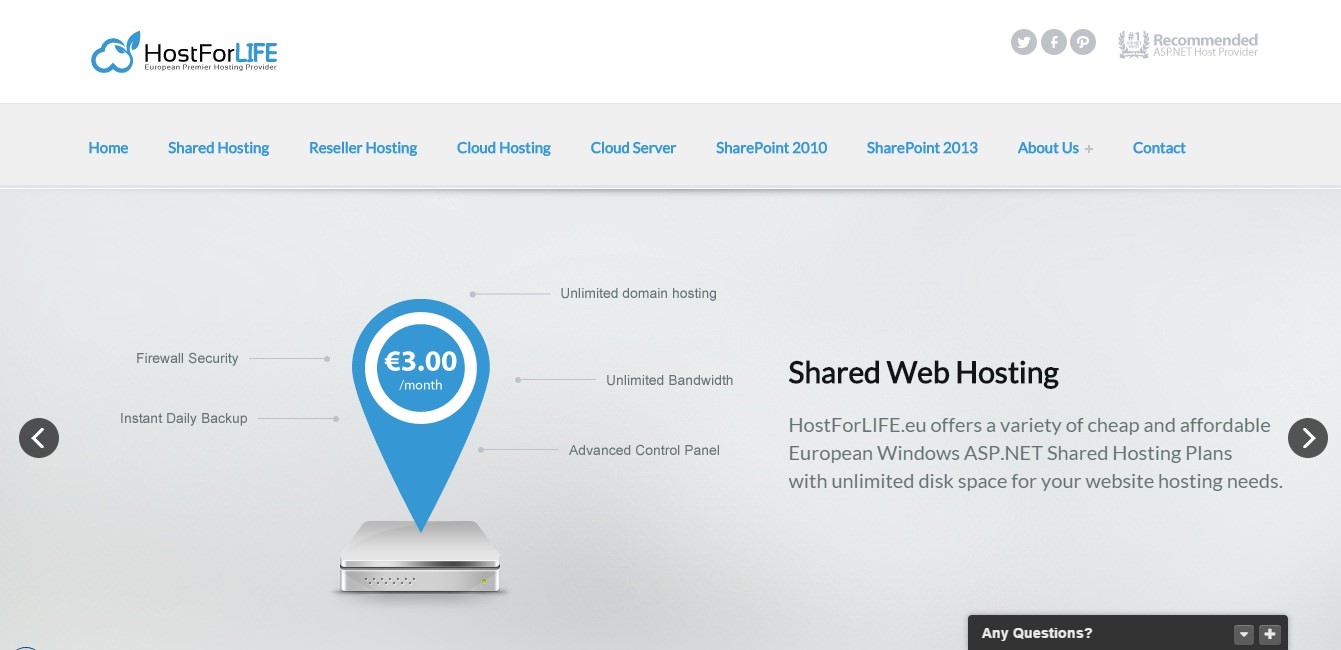 Providing Windows Dedicated Server, HostForLIFE.eu is ranked the first position in some European countries including United Kingdom, Finland, France, Netherlands, and many other countries. The web host is supported by expert team and latest technology that gives great hosting experience for its users.
When it comes to server plan, the hosting provider offers variety of plans with flexible contract. This avoid you from getting trapped in a web host that you do not like. Try the shorter contract and renew if you love the services. Or else, you can simply stop the cycle and find another web host if you do not like how it works.
The various cycles it offers allow you to choose one that suits your website. However it is considered that the features are not significantly different particularly for the lower tiers, meanwhile the price gap is quite large. This seems to be a great problem if you are a frugal website owner or still in a process of developing business.
To make long story short, HostForLIFE.eu is a recommended hosting partner that will support your business. Providing data centers in several major cities in the United States and Asia, this web host is a suitable choice not only for European users but also worldwide. Do you think HostForLIFE.eu a good partner for your website? The choice is in your hands.